Isett's Construction Materials Testing and oversight services bridge the gap between design and construction by providing onsite inspections to verify that work is constructed per the approved plans and specifications.
Construction materials are tested in house for conformance to applicable standards and specifications ensuring client confidence that they will perform as designed.
From project start to finish, Isett's team of professional engineers, geologists, and ICC/ACI certified inspectors work seamlessly to deliver timely results and detailed reports, along with unforeseen circumstance solutions to keep construction on schedule and within budget.
Construction Materials Testing—combined with other groups including Geotechnical, Civil, and Structural Engineering—delivers a one-stop shop for clients.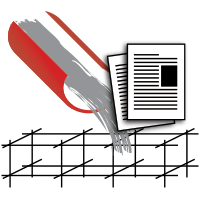 Field Services
Construction oversite and monitoring
Foundation review and soil bearing testing
Fill placement oversite and compaction testing
Reinforcing steel inspections
Cementitious material field sampling and testing
Structural steel, bolting, and welding inspections
Asphalt compaction testing
Lab Services
Soils and aggregates testing
Compressive strength testing
KEY PERSONNEL